July 14, 2021
Posted by:

NorgayHR

Category:

Uncategorized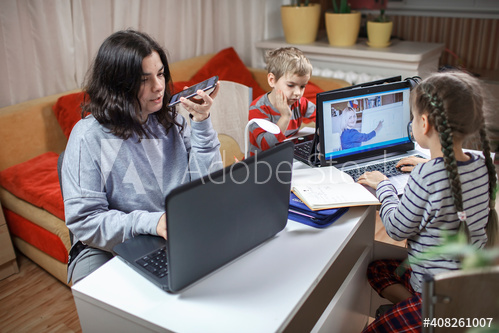 Hybrid working, put simply, means the best of both worlds – a blend of remote and office-based working, tailored to your organisational needs.
Sure, it can spell the worst of both worlds if you do it badly, but the rewards are there for the taking. It just requires an understanding of how your workers tick, along with the unique requirements of your business and sector.
So, what do the workers think?
Canny employers are studying the way employees have responded to pandemic-driven remote and home-based working.
As Qualtrics' The future of work in 2021: Perspectives on the next normal report demonstrates, a majority of workers give some form of remote or blended work the tick of approval. Of the Australian workers surveyed:
39% feel just as connected to co-workers and community as pre-pandemic.
35% feel more connected to co-workers and community than before the pandemic.
For every worker reporting a decline in wellbeing, two report an increase.
31% report a boost in productivity due to flexible scheduling.
Four out of five workers value the ability to live and work remotely.
51% intend to stay longer with their current employer if remote working remains in place.
Does the employer experience back this up?
Broadly, yes. In the Qualtrics survey, 55% of managers considered their direct reports were more effective working remotely, while 29% said productivity was the same for home- and office-based workers.
Only 16% of managers reported a downturn in productivity from remote working practices.
But there have to be drawbacks, right?
Right. When workers share the same physical space, it's a great boost for inspiration, motivation and collaboration. A high degree of in-person working may also be required to manufacture products or deliver certain services.
Even employees who value home-working report missing the spontaneity, camaraderie and exposure to different ideas that all emerge from in-person interactions.
A recent 2011-2020 UK study on home working drew some rather alarming conclusions, showing that home workers were less likely to be promoted or receive a bonus. They also reported higher levels of sick leave and unpaid overtime.
On the employer side, some managers regarded their home workers as less dedicated, accountable and responsive to urgent work matters.
However, these results were based largely on pre-pandemic times. Employers have learned a lot, in a short time, about the best way of implementing the hybrid model.
Take a proactive approach to hybrid working
In some ways, it's make-or-break time for Australian employers. 2021 offers a golden opportunity to integrate the best of both working models.
Whatever balance you reach for your business, pay attention to worker wellbeing.
Encourage conversations with peers.
Offer all workers appropriate support and resources.
Be available to discuss needs and concerns.
Communicate clearly and show genuine interest.
Involve workers in planning optimum work models.
Give flexible work options tailored to individual employees.
Going forward, the office will likely be seen as a landing pad for many businesses, rather than a permanent base – allowing workers to reconnect and move around, then branch off again.
For example, tech giant Atlassian has a 'Team Anywhere' policy that allows employees to work from any location in the same time zone as their team members. However, even with the flexibility this offers, employees have said they will still work at the office around 50% of the time.
Do you need help to create the optimum working model? Ask us how!